Release:

1995

Platform:

Atari ST
I've always been a huge fan of Dungeon Master. One day, as a kid, I actually had an idea on how to implement this kind of fake 3D first-person view using a very simple approach.
I'm not sure anymore about Dark Dungeon 1 (might be a old unfinished prototype lost in some forgotten memories), but the 2nd one was a quite complete game. At least, as complete as I could achieve by this time: it would still crash often if you ever tried to use some unimplemented feature.
It had exploration, combat and very basic spell casting. The main issue is the level-design which was definitely too labyrinthic.
It even had an cinematic introduction, which I'm still proud of :)
Please note that some visual elements from this game were ripped from Legends of Valour, a great pre-Elder Scrolls RPG on Atari ST.
Dark Dungeon 3 was an experimental engine update more than anything else.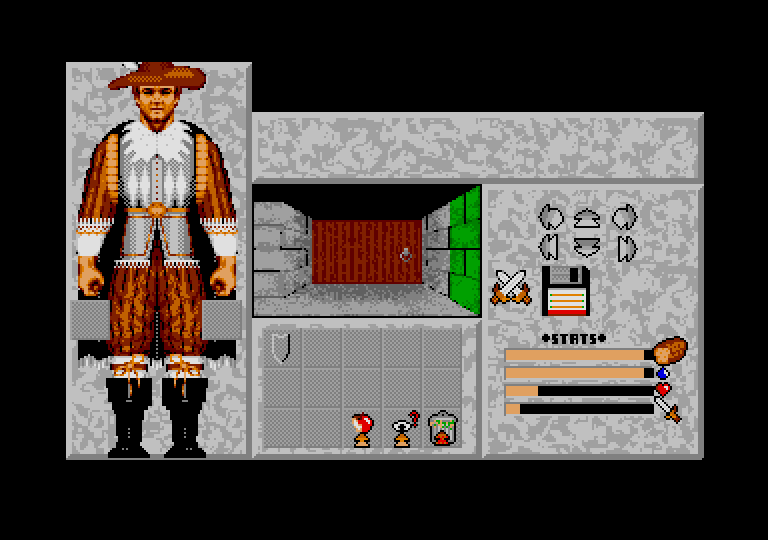 This prototype worked nicely and in term of rendering, it was capable of much more than Dark Dungeon 2, but it never reached the "fully playable" state.
I was already too bored to re-implement every gameplay mechanics from Dark Dungeon 2 into this new version.