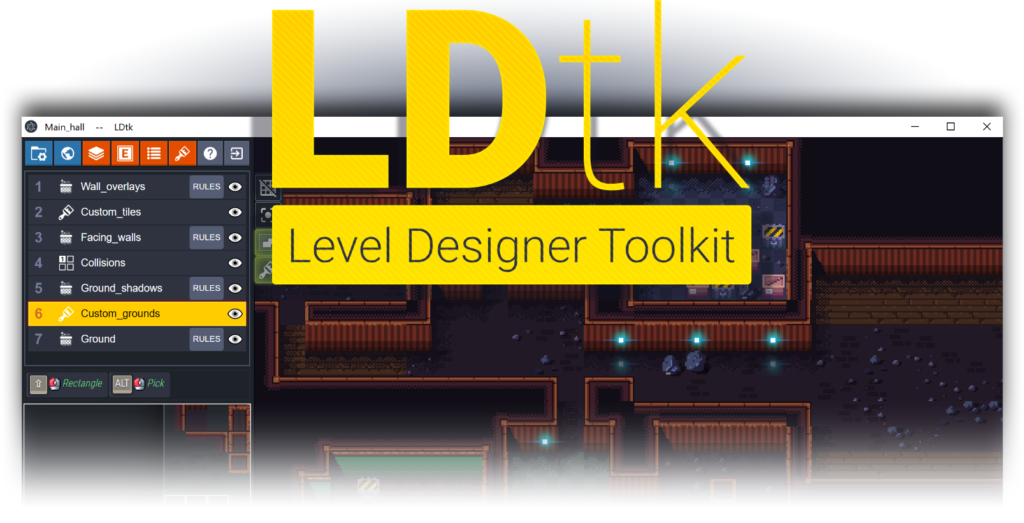 A modern 2D level editor
with a strong focus on user-friendliness
---
LDtk (Level Designer Toolkit) is a free 2D level editor based on my personal experience creating Dead Cells and making game jams.
---
My goal is to provide a modern level editor that has all the important core features, and to do them right, with a modern user interface/experience.
Easy to use
Auto-rendering: define some simple rules in a visual editor and let LDtk do the boring part of the skinning job for you.
Custom entities: create your own game entities, with any custom (typed) properties, like "hit points", a patrol path or an inventory of items.
Aseprite support
Super Simple Export: for every new tool out there, there is this moment when you need to write the importer for your fav engine. I've been there too: so LDtk offers a Super Simple Export option. And by "simple", I mean it.