My name is Sébastien Bénard, I work at Motion Twin, an indie game company (Bordeaux, France).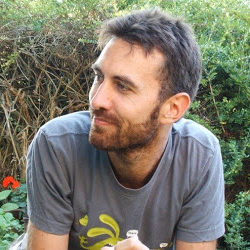 I've been making games since I was 7 or 8 years old, thanks to my big brother who, one day, taught me how to use ST Basic. After a few years, I switched to Omikron Basic, then Turbo Pascal, C, and later, Flash. I'm now using Haxe.
I love making games and I've been doing game jams since late 2010. I'm multi-classed dev & graphic artist, with a Haxe specialization (+15 hit rating). I like to tank in projects, but I can also support, if really needed.
I don't heal.
Twitter: deepnightFR
YouTube: deepnightYT
[ E-mail cannot be displayed without JS ]
Stuff I've worked on (among other things)