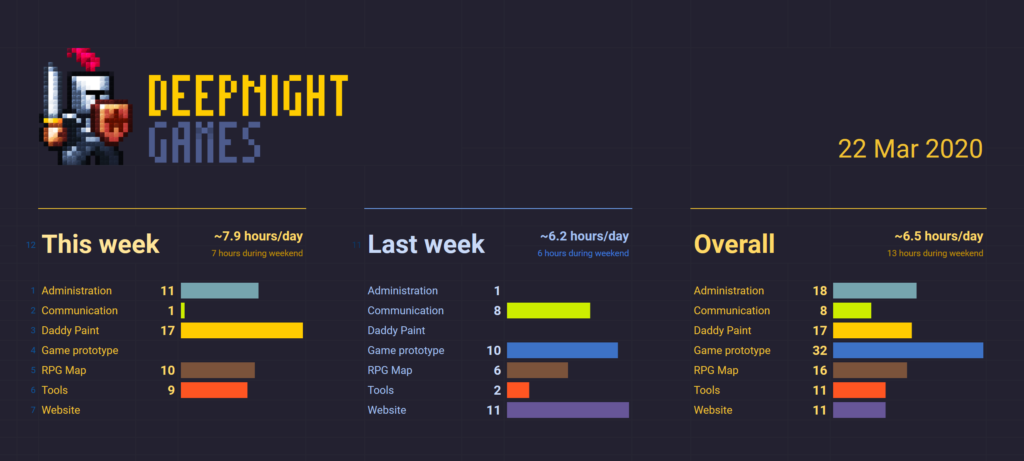 About
This Google spreadsheet will help you to keep track of time spent on your projects:
Single user oriented to keep it simple,
Easy to add projects,
Shows a clear summary of your current and previous week, and how you spent your time globally,
this time tracker is simple and does its job,
you can easily have all your data at your disposal,
it can be updated to your needs, if you know how to do Google Sheet formulas.
Being confined (thanks Covid19), I've spent some time making this tool for my own usage, to take care of my new indie career. Feel free to use, share or change it!
How to use it?
Make a copy of the spreadsheet on your own Google Drive (File > Make a copy)
Go in the Projects tab, fill this sheet with your own project names & colors.

Go in the Time Tracking tab, just enter a date (make sure to match the spreadsheet date format, see File -> Spreadsheet settings), pick a project from the list, and fill the hours column.