After almost one year of hard work (and 2 reboots), we finally released Teacher Story, our turn based tactical RPG with teacher & students.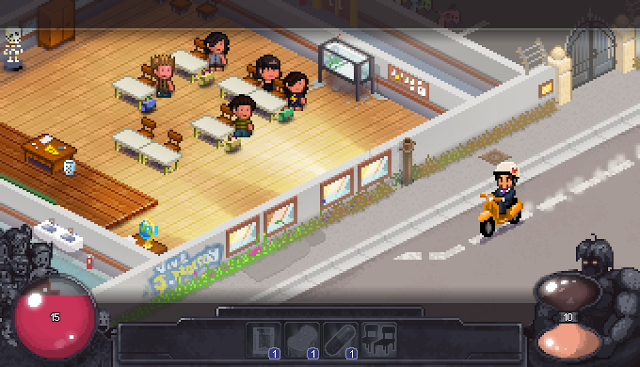 You can play it here: teacher-story.com (you might need an invite code: blogDN_WwMKSrWv).
The game was initially planned for a September 2012  release… So we are a little bit late :) The original gamedesign evolved a lot and we are pretty happy with the final result.
Server-side code by Irvie, art by Hiko, client-side by me (everything using Haxe).