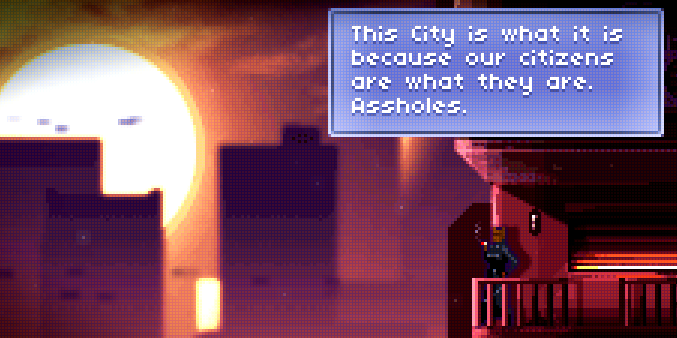 Badass Inc is my Ludum Dare 32 entry ; the theme was An unconventional weapon. There is usually 2 ways to deal with the theme: gameplay wise or through story telling. I opted for the second direction for this entry.
You play a (badass) contract killer on her latest mission. She usually prefers a very direct approach. "Head-on, gun loaded, never give the target the time to realize what the hell is happening", is her motto. But this time, her clients want her to kill the contract in a non-conventional way. Something original. So she decides to lock the victim up inside his own apartment and leave him to die from starvation.
Badass Inc was mostly inspired by various video games:
The art

For a really long time, I wanted to spend more time on the art during Ludum Dare. Usually I only create minimal spritesheets for my games and compensate with loads of particle effects & 2D filters to glue everything together. On Badass Inc, I spent more than 4h on the main character, creating a decent walk animation & charadesign. The backgrounds occupied quite a huge time too, and working on them was a bit intimidating at first (so many things to do, so few time!)
I took my inspiration from Deus Ex (did you recognize the golden spheres?), Future Wars and the Last Night.
The animation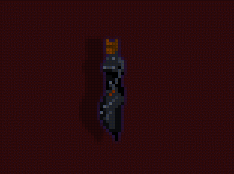 I can really confess I'm super proud about the animations of my main character :) It took me 4h, but the result and the general feeling is really satisfying! I would never have tried such a risky character animation if I hadn't experimented it a little bit on one of my previous game: Strike of Rage.
The only problem here was the process: I designed the character, and only then, I created the walk animation. It really took me lots of time to adjust the animation because of all the details of the body. And when I had to create a second animated character, I couldn't easily use the previous work as a base for its own walk animation.
A much better process would have been to create a "skeleton" of the walk animation, tune it, then, and only then, skin it. I could have reused this skeleton for the second (or third) character. Sounds like an evidence, after wise, captain obvious. Next time, I'll definitely do it better.
The sound design

I really didn't have time to create the music I wanted for this game: one extra hour would have been great. Fortunately, Bosca Ceoil, from Terry Cavanagh, is really a great tool when it's about creating a music quickly. The result was a bit repetitive to me and I had to greatly turn the sound down to make it fit in-game.
The same goes for the sound fx: I quickly generated a few bleeps, pew-pews and bangs using LabChirp, and that was it.
The story

Just like the sound design, I didn't have much time to implement a decent amount of content in the game. The result is a really short story and quite simplistic puzzles. It would be easy to fix this up, but given the 48h limit, I had to make choices and many story-elements were simply cut off.
One idea that didn't make it into the game was a a more open puzzle gameplay where you could actually choose your "unconventional" way to kill your target (like using a soap to make him fall from its balcony etc.).
Anyway, if you still haven't, please try Badass Inc and leave a comment below if you have any question :)