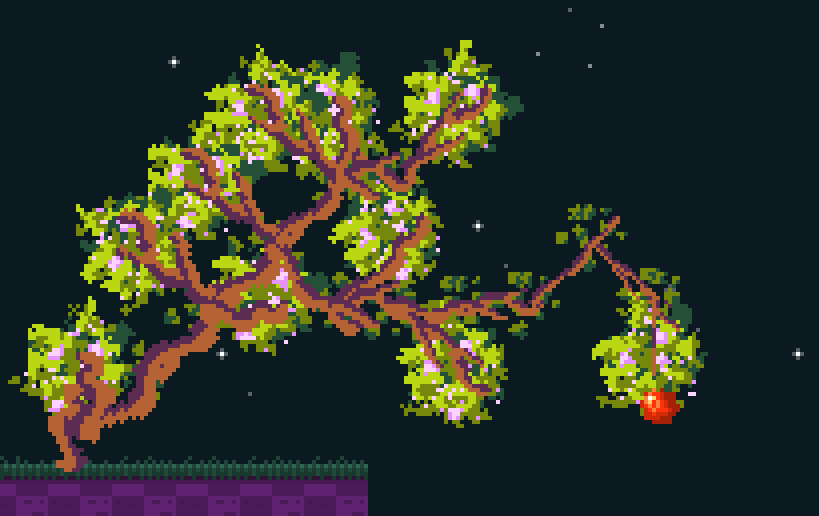 Download (recommended, windows)
Source code (github)
If everything is lost, try to plant a seed.

This is my Ludum Dare 42 entry! You are a tree. Try to escape pollution by growing away, planting seed and picking magic stars that will clean up some dirt.
left click near a tree to add branches (costs Energy),
flowers at branch ends will produce Energy slowly,
left click on a branch to add a Fruit that will make another tree,
right click on a branch to remove it (you get some energy back if the branch isn't dead)
you can scroll using drag'n'drop.
Please note that I made it in about 9h, and partially during a flight between Taipei and Paris. So don't expect much here:
no sound,
no music,
no proper ending.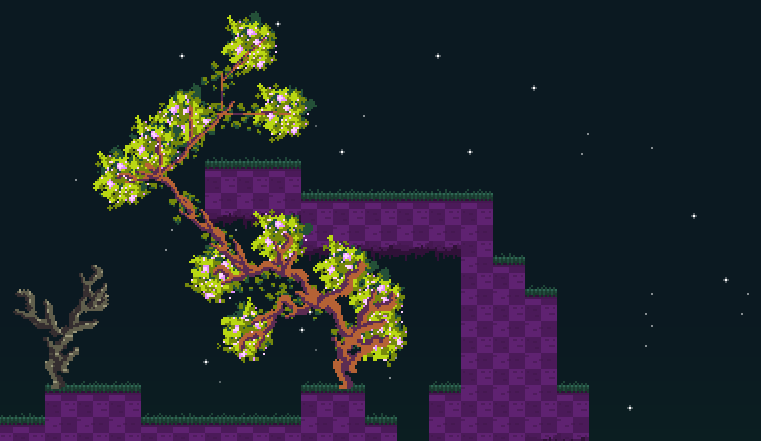 Early prototype screenshots