A unique 2D firefighting game from the creator of Dead Cells, with all the devastating backdrafts, exploding walls and sprinklers you could expect.
Fight your way through a secret military complex mysterious facility and try to keep the blaze under control.
"Hold my Beer" is a major free content update that doubles the game play time.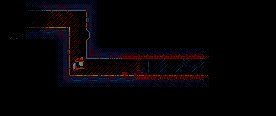 Description
The world is burning.
Well, not exactly, but the whole region is.
As a trained firefighter, you're being air-dropped right in the middle of this hell blaze to investigate and look for survivors. But the unexpected presence of an unknown military facility might somewhat affect your plans.
Using only your fire hose and your skills, you try to clear all fires in each area. But that won't be an easy task: wildfire will spread around you, and even just opening a door might become a serious threat if not planned carefully.
But Nuclear Blaze isn't only about firefighting: the world is packed with secrets, story bits and... cats to save!
"Hold my Beer" major update
This huge update is a complete rework of the whole campaign to offer a real replayability. Playing in HoldMyBeer mode isn't just a "Hard mode", changes are everywhere:

All levels feature new areas to explore,
The Halligan Axe that can break barricades, unlocking new areas,
New threats will get in the way, including auto-turrets or acid pools,
2 new secret endings,
Many new secrets for passionate players to discover.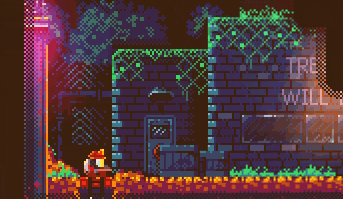 Along these changes, many features requested by the community were added:
level selection screen,
new Accessibility settings (fire propagation speed, bright flashes reduction etc.)
2 new "Kid Mode" levels
hundreds of balancing and bug fixes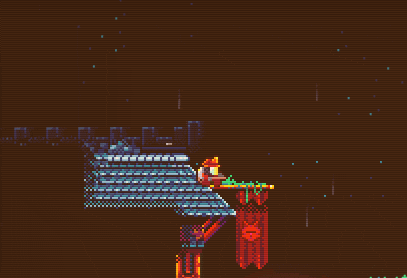 How the game was created
Nuclear Blaze first started as a game jam entry for Ludum Dare. The first version was created in 48h and received lots of positive feedback and support from everyone :)
My very first intention was to create a game my 3yrs old boy could play, as he is a big fan of firefighters. Obviously, the game became more and more complex and quickly turned out to be too difficult for him, which ultimately led to the addition of a specifically designed "Kid mode".
About the author
Nuclear Blaze was developed by Sébastien Benard, aka "deepnight". After 18yrs at Motion Twin, he kind-of left its company (more about that here) and decided to start a new indie adventure with a one-man studio: "Deepnight Games".
Sébastien was in charge of all the game design, balancing, AI, physics and core development process for Dead Cells (the game is actually even based on its open-source "GameBase"). So it's no surprise that many quality-of-life features from Dead Cells found their way into Nuclear Blaze. Some of them are explained in this ArsTechnica video or this GDC talk, for example.
Sébastien is also passionate about sharing game-dev knowledge and maintains many open-source projects such as the LDtk level editor (which is the backbone of Nuclear Blaze and other unannounced projects), the GameBase engine, and various widely used libraries.