[ Play Atomic Creep Spawner! ]
[ Source code ]
[ Official Ludum Dare page ]
[ Video Timelapse ]
A hero wants to steal your money, destroy your doors, and probably, VANDALIZE EVERYTHING in your brand new dungeon.
Yes, he does that, so you hate him, he hates you, YOU WANT HIM DEAD.
Invoke minions before he rampages everything in your dungeon!
Protect your precious ORBS OF TRUE EVILNESS!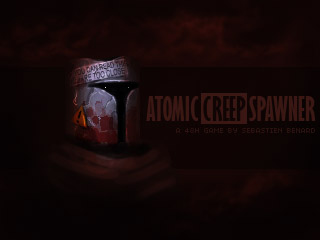 Here is the timelapse :