Hi everyone,
I'm working on a game for the NoFuture contest and I need tests. Problem is: it's Sunday, I don't have friends and it's a multiplayer game.
So I desperately need your feedbacks!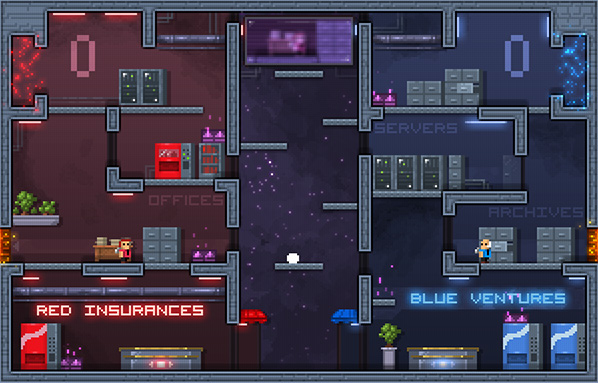 Play the game here.
Objective : bring the ball in opposite goal (goals are in upper right corner)
Controls:
player 1 (red) : WASD + Shift to kick
player 2 (blue) Arrow keys + Control to kick
Tips:
press down key to leave a thin platform,
maintain up key to use jetpack (the ball will partially follow you),
press down to kick the ball to the bottom.